of people who are overweight have chronic fatigue
of American adults are overweight or obese
of people don't like the way their body looks
of diets fail with weight returning in just a year
That Doesn't Have to be You!
100% of SprintSetters Succeed. Guaranteed!
Everything you've been told about weight loss before is wrong.
You may be surprised to learn that weight loss is not about calories in vs. calories out. It's not about exercising a lot and eating very little. It does not tire you out, make you hungry, or deprive you of delicious meals.
Sustainable weight loss is surprisingly easy…and while you are losing weight, you'll gain more energy than you've had in years!
Start your weight loss journey by scheduling your preliminary SprintSet consultation today.Signup online now for a 50% discount.
Start Losing Weight Now!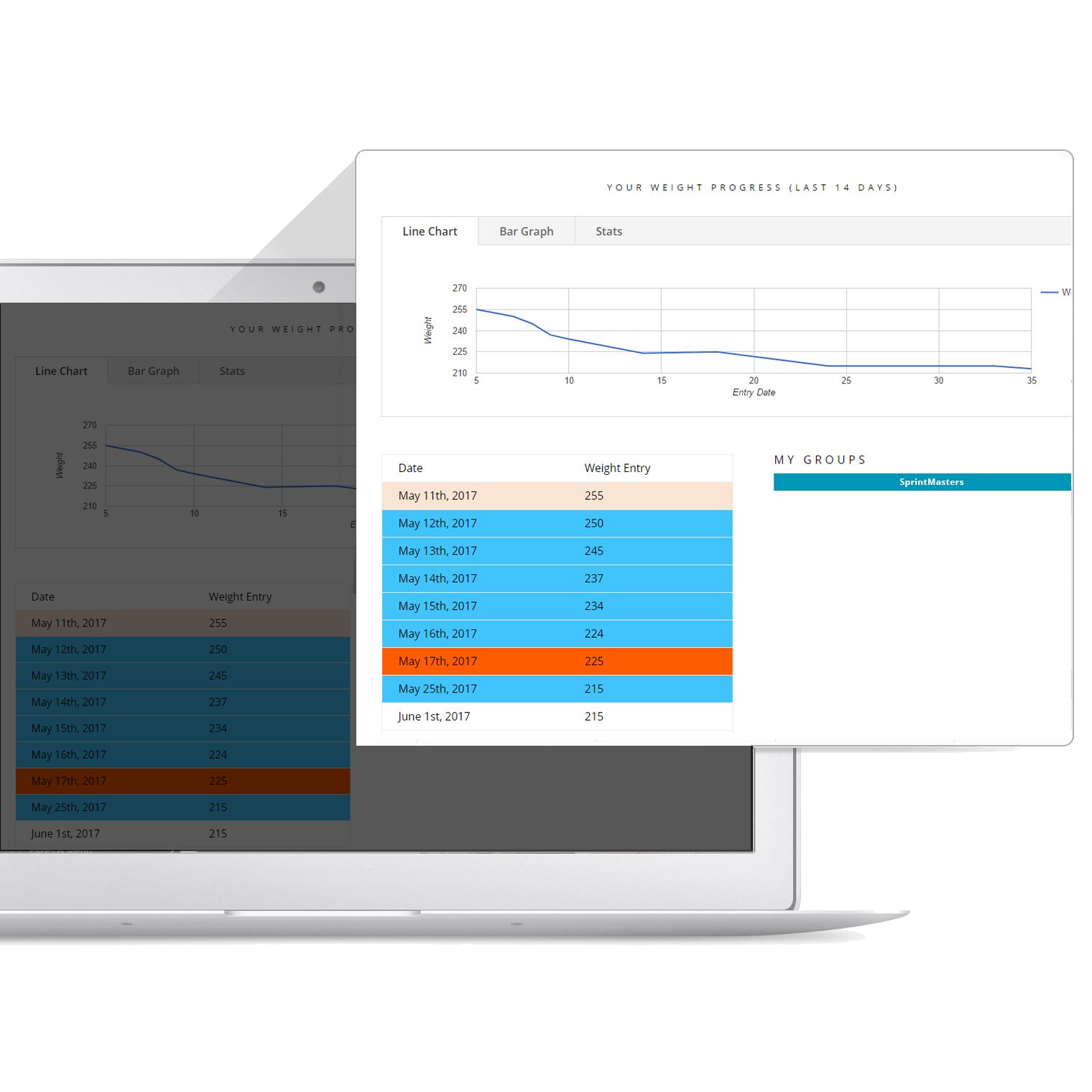 How the SprintSet System Helps You Lose Weight and Feel More Energized
Supported Progress
With SprintSet, you don't have to go it alone. You will have access to your personal weight-loss coach 24/7 through our revolutionary SprintSet app, as well as weekly in-person check-ins.
Energizing Focus
Feel great on the SprintSet system! It's not just about losing weight. We show you how to have the highest possible levels of energy every day, so you burn off the fat easily.
Customized Diet Plan
A doctor customizes your SprintSet diet and supplementation plan to your needs after testing to find out what environmental and hormonal factors may be causing your weight loss.
No Additional Exercise
Changing your diet and getting healthy habits is hard enough without adding a grueling exercise routine. On SprintSet, you won't have to do any heavy exercise, just a 30 minutes of walking throughout the day.
Long-Term Losses
We use two scientifically proven principles to make weight loss achievements sustainable: autophagy (where the body trains itself to consume unused fat stores) and metabolic recalibration. Your body will burn calories more efficiently even after the SprintSet system.

Frequently Asked Questions
Curious about the SprintSet System? Get fast answers to our most frequently asked questions.
Can anyone succeed on SprintSet?
Yes! Because our SprintSet doctors customize the system to your unique needs, everyone can lose weight and feel more energized– no matter how many other programs haven't worked before.
How fast will I see results?
Right away. Most people start losing weight on the very first Sprint day completed.
How much weight will I lose?
Everyone is different, but the average weight loss is 40 pounds. We promise you will get to a more ideal, healthy weight for you at this point in your life.
Are you ready to lose the weight? Find out now which weight loss system gives you the greatest chance of success in our free "Will I reach my weight loss goals?" analysis!
We believe you deserve to succeed in your weight loss goals, which is why we never want you to start SprintSet unless it is the right fit for you. Take our free 5-minute questionnaire to immediately find out how likely you are to lose the weight and keep it off continuing your lifestyle, on other weight loss programs, and on the SprintSet Energizing Weight Loss System. This analytical tool is often offered elsewhere for up to $100, but we're giving you exclusive access online now absolutely free!
Get my free success analysis now!